Uniqlo x Norwegian Wood, you are
so
silly.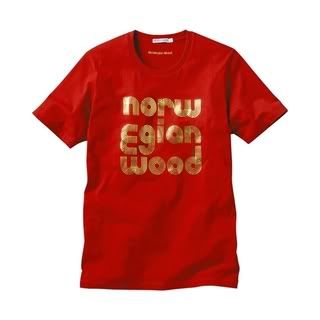 When I spent a handful of lunch periods curled up in my high school's library reading this book, I thought to myself, "God, I want the title of this on a bright red shirt in metallic gold Boogie Nights font one day." I'm a star, I'm a star, I'm a star. I'm a big bright shining star.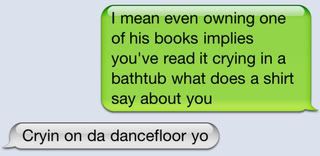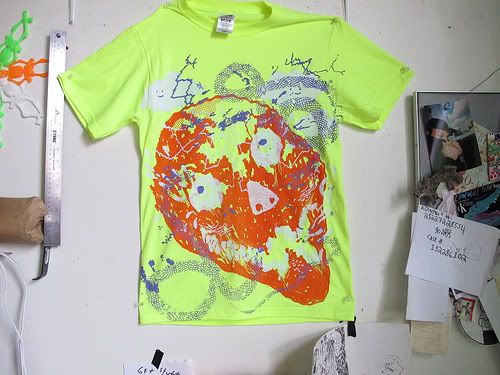 Michaela Zacchilli Ghost Dad shirt
. Homemade. Highlighter green.
Ghost Dads
.
This BAPE x AKB48 collab is likely paleolithic to the internet but new to me and I covet. I'll take a 4xl / O little Mayuyu, they even drew in your ears...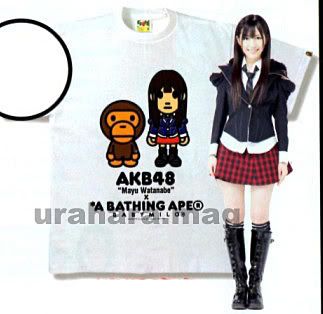 I leave you to ponder Momoka Eri's Tequila Balls.